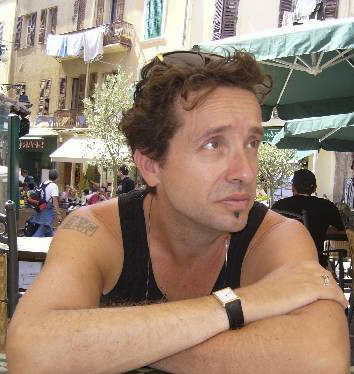 ANDRE BROOS (1957, Rucphen), studied French and linguistics in Amsterdam and Paris. For some time he taught French and Dutch to adults. Later he rejoined the French Embassy as commercial attaché and as translator/interpreter.
He is additionally active in the field of Reiki, a Japanese method of natural healing, and massage. Reiki made him rediscover his creative talents and reconnect with deeper emotions.
He received his artistic training from the French ceramist Francoise Cogniat and has followed seminars by the Dutch sculptors Sonny Blankemeijer, Monique Ramakers and Hester de Beus. Since 2000 he has been creating his own sculptures, mostly out of soapstone, alabaster and serpentine.
Just as in his work as interpreter/translator he tries to transpose words – the product of our mind – into another language, so in the same way he tries through the language of stones to translate emotions, often subconscious, into images, figurative or abstract.
Every time it is an immense surprise to discover the inner treasures that are concealed in a particular stone. Sculptures represent for him deeper emotions or hidden or forgotten memories.